Course Description
2-Day Legal Design Training Course (Certificate)
This interactive course will help you to integrate legal work and concepts into a service context. You will learn the required Design Thinking methods and vizualisation concepts for you to adapt to your services. After completing the course, you will be able to apply your new learnings right away or to bring together legal and service design teams.
Early Bird Price
€ 1.495,00
Homework
Bring evidence from 2 services with a notorious legal component
Standard Price
€ 1.595,00
Involvement
2 days, 8 hours a day
About this course
This course is geared towards service designers or product owners who, in their job, have a significant legal component in the service flow that they need to improve. You will work in co-creation within small teams to learn from participants with diverse industry backgrounds. Our highly skilled facilitators have backgrounds in design and business but also in legal work, including 3 active lawyers. Our facilitators will guide you through a full Design Thinking process for services which include plenty of legal content that has to be dealt with in a simple and pragmatical way to incorporate it in the customer experience.
What you'll learn
Learn how to listen to your end-user, embed end-user insights, develop prototypes and work in small iterations. Dare to fail and pitch your story!
Welcome & Kick-off
Meet the team
Energizers
Introducing Legal Design: what it is & current myths
Keynote & Cases
Discover
Usability criteria and the agile manifesto
Applying Design to a Legal text
Briefing & Research for service touch-points with legal implications
Legal Stakeholder Map
Personas as target audience with a legal context
Define
How good design allows to perceive legal texts effectively?
How to make document texts readable?
How to apply Design tools to seamlessly incorporate legal requirements in a service flow?
How to apply infographics and brand books for legal content?
How to manage IP rights in a service context?
How to frame legal problems in the Customer Journey Map?
Design
Ideation & Prototyping for legal requirements and legal texts
Idea Priority Map
Service Scenarios with incorporation of touchpoints with legal implications
Deliver
Testing & Pitching your service scenarios
Pitch
Reflection & Celebration
Participant profile
This course is designed for:
Inhouse lawyers...
...who want to discover how to use legal design methods in their daily work in order to have a better client interaction, improve sales and overall customer satisfaction
Legal firms and legal advisors...
…who want to acquire the skills to repackage classic legal services into customized products and solutions for clients who need to improve their service lines
Compliance officers...
…looking for ways to improve services while also improving client awareness and acceptance of compliance topics

Professionals dealing with corporate and legal norms & processes...
...who want to gain key insights into how to use Legal Design to create better services with less barriers or struggles along the customer journey.

No previous experience or knowledge required
Meet your coaches
You will be guided through the course by our highly experienced Facilitators. They have years of experience in working with Leadership & Innovation in corporate and academic environments.
Pedro Janeiro
Partner & Senior Facilitator DesignThinkers Academy Portugal
Head of Global Accounts for DesignThinkers and proud to have delivered trainings for corporations such as Coca-Cola, Nespresso, IBM, Sap & many more.
Jeroen van der Weide
Partner DesignThinkers Academy Amsterdam
Jeroen is a Partner & Senior Facilitator at DT Academy. He is a driving force when it comes to facilitating teams, designing creative processes, and brainstorm sessions. He has an MA in Dutch Theatre, Film & Communications.
Certificate
After successful completion of the 2-Day Legal Design Course, participants are awarded a DesignThinkers Academy Certificate and you can celebrate your achievement of becoming a true Legal Designer. All tools and materials will be available after the course for personal use.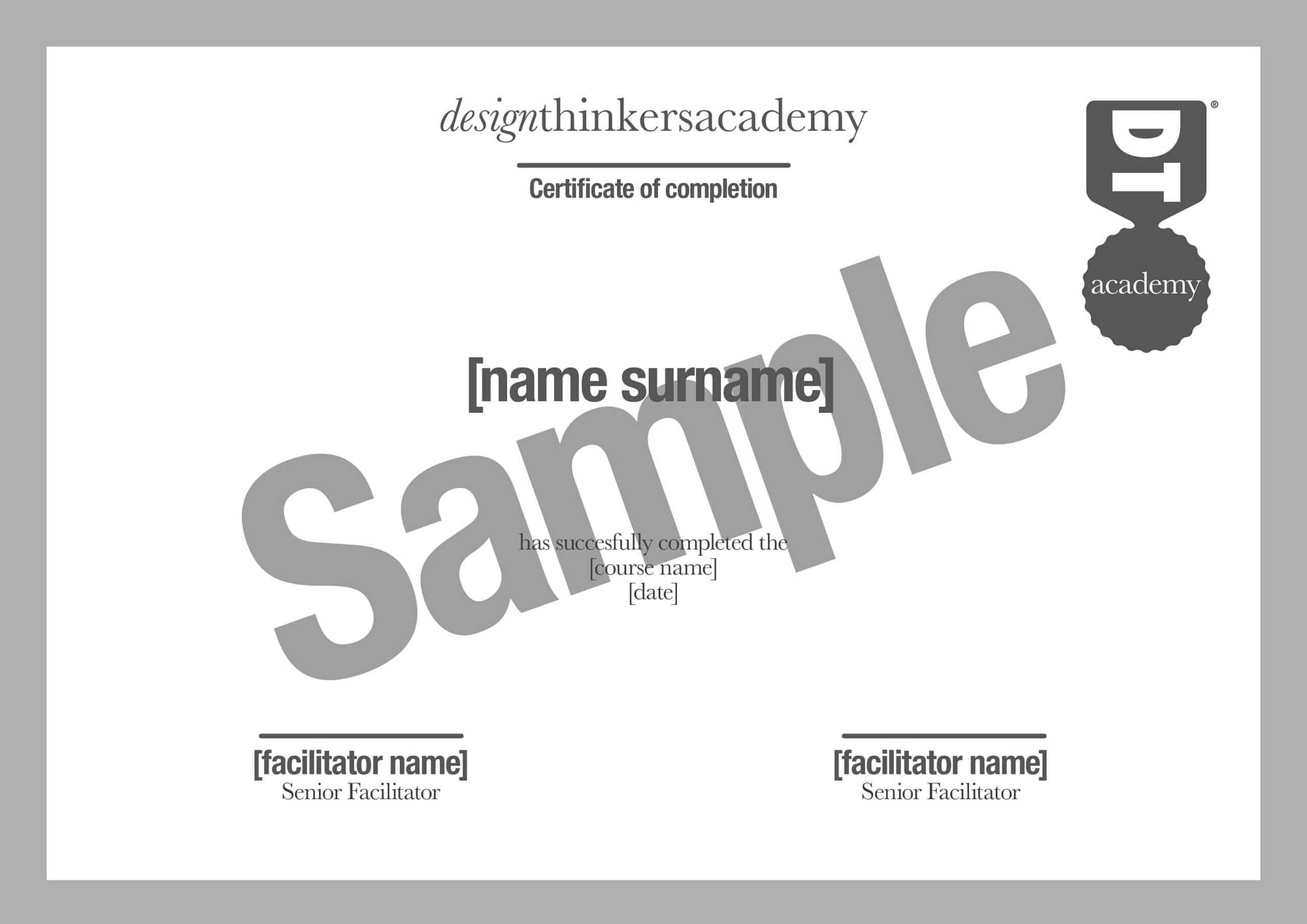 COVID-19 Protocol
At DesignThinkers Academy, we take our social duty very seriously when it comes to protecting the health of our valued participants and dear team members. Therefore, please have a look at our new COVID regulations for our in-person training, in compliance with the COVID-19 safety measures of the Dutch government:
As of February 25, 2022, we can welcome you to our studio without a demonstration of a Digital COVID Certificate or QR code. However, we do highly encourage you to do a self-test before coming to the studio.
If you are diagnosed with COVID or have COVID-related symptoms, we kindly ask you to contact us so we can rebook your ticket.
During the training days, it is no longer mandatory to keep a 1,5-meter distance or wear face masks. However, you are free to continue these practices if they make you feel more comfortable during the in-person sessions.
Our goal is to create a safe and comfortable environment in which we can continuously stimulate creativity for both participants and facilitators. Should you have any questions about our protocol or your personal situation, please reach out to us via +31 0 20 471 00 70 or info@designthinkersacademy.com.
Contact us