Course Description
3-Hour Online Integrative Empathy for Design
Empathy is an integral part of Design Thinking and human-centered design. Design Thinkers advocate embedding empathy in researching, interviewing, and observing clients to achieve true, unbiased understanding. However, this approach requires a personal transformation: shifting the focus on the "self"  to opening up more space for the "self" and for others. Through this course, learn how to integrate empathy in design with our experienced facilitators.
Early Bird Price
€ 250,00
Homework
No preparation time
Involvement
Single workshop, 3 hours session
About this course
The Integrative Empathy for Design Workshop will provide practical instructions on how to give empathy the center stage throughout your design process. Empathy is useful in every step of design since it offers skills to guide interactions between multi-stakeholders. It is also the basis for doing effective research, interview, and clients observation. This 3-hour online session takes place with a small group (max.12 people). You will also need 1-2 hours to prepare beforehand.
Furthermore, you will be given ample time to apply your skills to your own design challenges. Throughout the workshop, our experienced facilitators will provide coaching and feedback as they encourage you to deepen your insights into customers, colleagues, and teams.
What you'll learn
This workshop equips you with practical know-how and hands-on skills to deepen your knowledge of empathy for design. You will learn to apply self-empathy and bias, non-verbal communication, deep listening, and imagination, as a standard mode of practice to guide you in your design research.
After this course, you will improve your own empathy skills as well as practical knowledge on how to apply empathy in design research. The workshop builds on five skills with five behavioral consequences:
Self-empathy
Bringing your undivided attention with self-empathy
Kinesthetic empathy
Creating and maintaining a connection with kinesthetic empathy
Reflective empathy
Fostering mutual understanding with reflective empathy
Imaginative empathy
Diversifying perspectives with imaginative empathy
Empathic creativity
Ensuring actionable outcomes with empathic creativity
Participant profile
The course is designed for:
Individuals...
...looking to understand empathy on a deeper level


Executives...
...seeking to kickstart a people-based culture of innovation
Freelancers...
...who want to lead clients through a change process but don't know where to start
Katherine Train
Katherine Train, Ph.D., co-founder of Empathic Intervision, researches, writes about, and educates on presence, empathy and embodiment. She develops learning materials and presents empathy training in organizations.
Lidewij Niezink
Lidewij Niezink, Ph.D., co-founder of Empathic Intervision, author, and an Applied Psychology teacher, develops empathy interventions and education and writes and speaks on empathy for scientific, professional, and lay publics.
Certificate
After successful completion of the Integrative Empathy for Design, participants are awarded a DesignThinkers Academy Certificate. All tools and materials will be available after the course for personal use.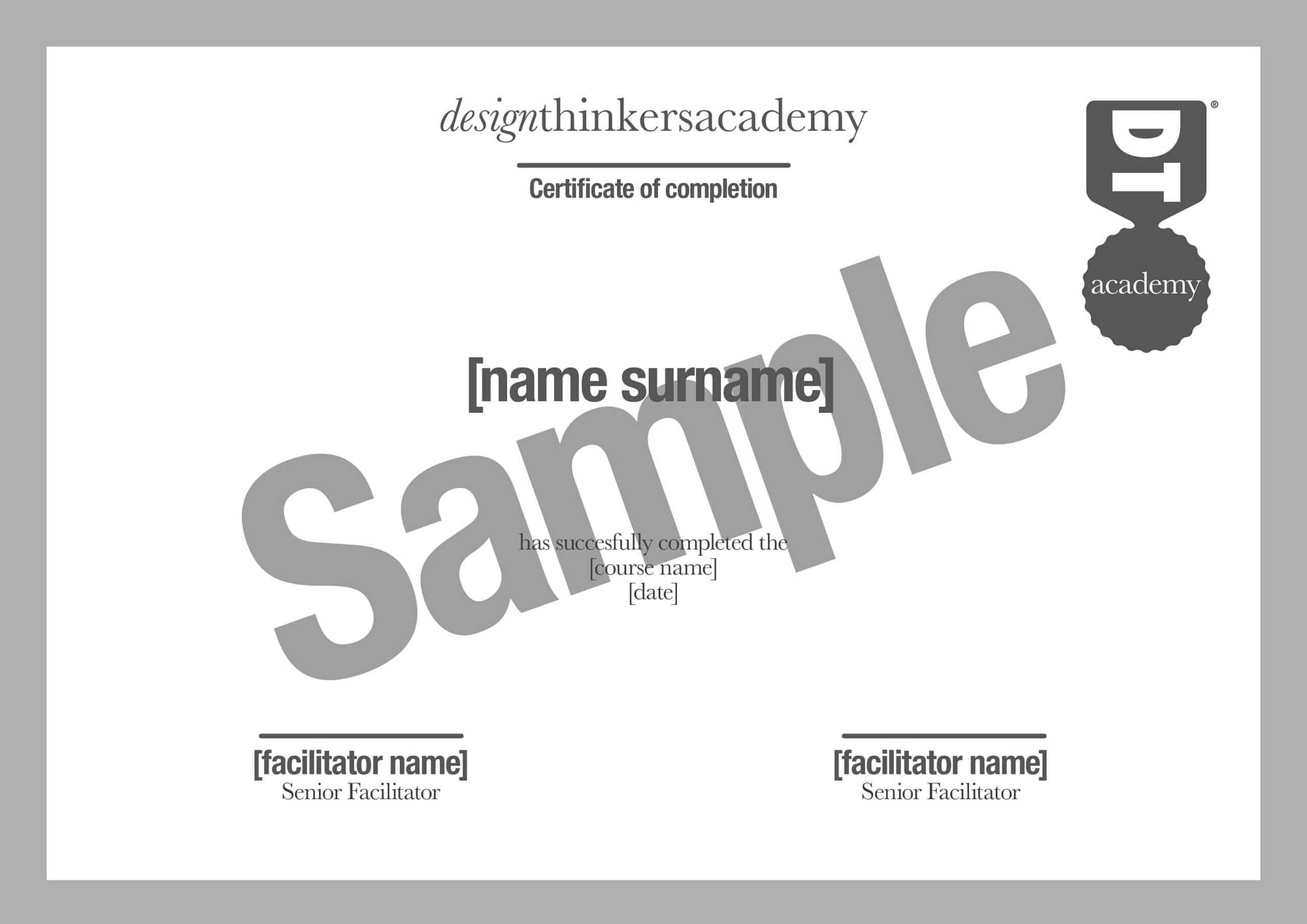 Contact us