Course Description
1-Day meaningful collaboration with Music Thinking Training Course (Certificate)
This high-energy 1-Day course will help you understand the basic principles of Music Thinking and how to use them for better collaboration in your project, team, or organization. Music is a universal principle and has the power to connect. A set of the Music Thinking Jam Cards is included in the Course.
Early Bird Price
Not applicable
Homework
No preparation time
Involvement
1 day, 8 hours a day
About this course
A tone itself is neither good nor bad, it just differs. Music can help improve our understanding of the different dynamics in an organization and ways of collaborating, and Music Thinking is a method to create meaningful collaborations, utilizing the six cues, an iterative dynamic model and a variety of music inspirations the workshop is full of new perspectives.
The new tools we will practice in this course are Serendipity Lab, Mix & Match and Strategy Jam (see explanation on the music thinking website). After the session, you will be able to use the tools and exercises in your own day-to-day work. Music Thinking gives another dimension on how to connect service design, agile, design thinking, branding and organizational change.
What you'll learn
The activities during the high-energy course are a balanced mix of theory and practice. Below you find a global outline of the topics that will be addressed during the course.
Theory
A short introduction to the Music Thinking Framework. What are the different dynamics of thinking and collaborating of a composer, a conductor, a rock artist, a DJ, or a free jazz player? What's the difference and what can we learn for creativity, service design and organizational change? How can we have more meaningful collaborations?
Skills and Cues
There are two significant skills you can learn from Music Thinking: to listen and collaborate. These skills are used to connect the six cues of Music Thinking - Jammin', Empathy, Personality, Score, Agility, Remix - to make it a meaningful collaboration.
Learning-by-Experimenting
Based on the Music Thinking Framework you will experiment with the Music Thinking Jam Cards and three workshop tools to practice meaningful collaboration and how to apply this to your team, project, or organization.
Participant profile
The course is designed for:
Individuals...
...seeking to understand more about music thinking


Executives...
...interested in applying music thinking in their projects
Freelancers and consultants...
...looking to adopt music thinking in helping their clients

Designers...
...who want to learn more about music thinking and creative ideation
Meet your coaches
You will be guided through the course by our highly experienced Facilitators. They have years of experience in working with Music Thinking.
Christof Zürn
Senior Facilitator DesignThinkers Academy Amsterdam
He is working in the sweet spot of business, people and technology with a hands-on mentality. He focuses on overall brand experience and innovation. He has a lot of experience in branding, digitalization, Service Design, Design Thinking and he developed a new methodology called Music Thinking.
Certificate
After successful completion of the 2-Day Future Leadership Skills Course, participants are awarded a DesignThinkers Academy Certificate and you can celebrate your achievement of becoming a true Design Thinker. All tools and materials will be available after the course for personal use.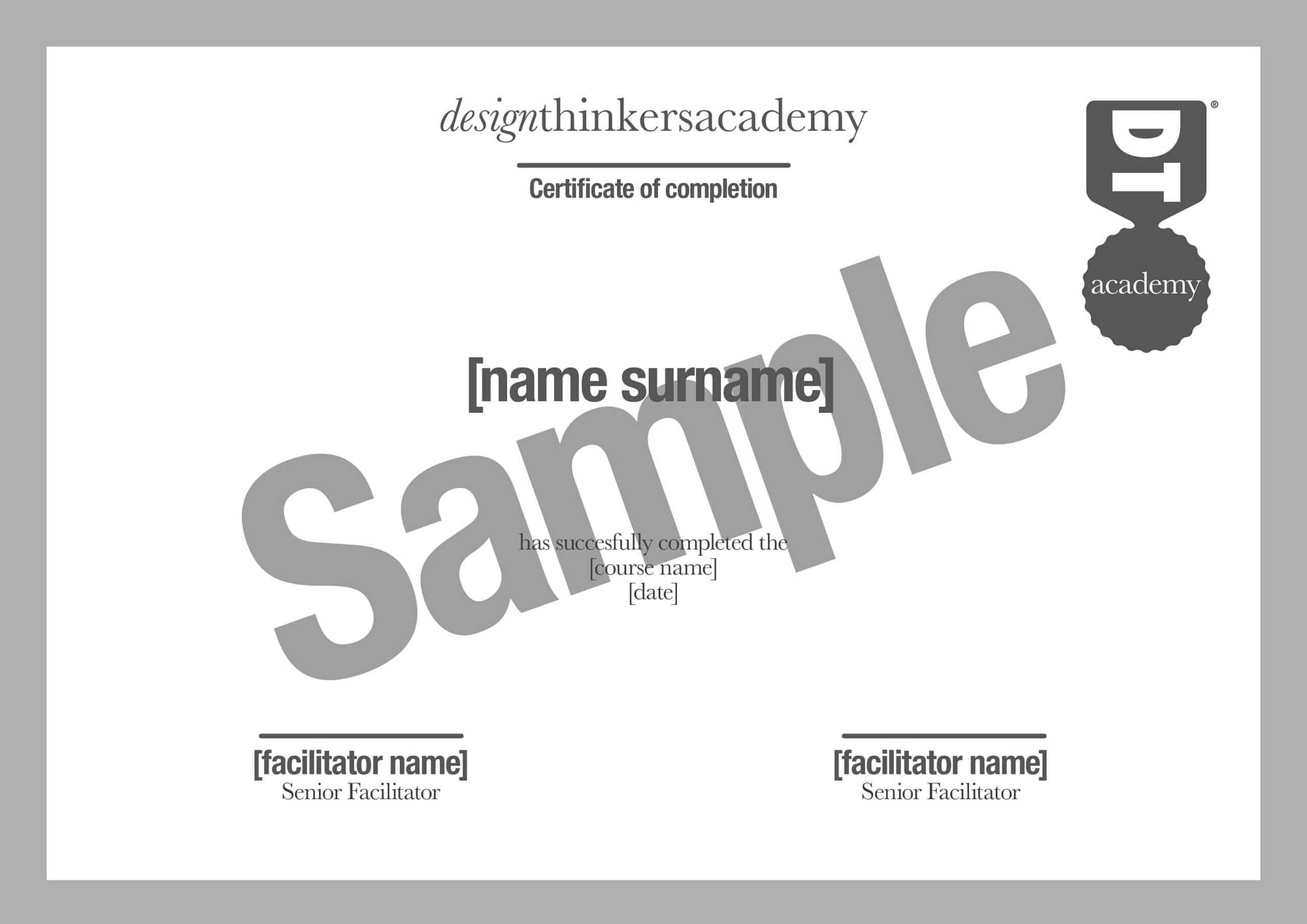 COVID-19 Protocol
At DesignThinkers Academy, we take our social duty very seriously when it comes to protecting the health of our valued participants and dear team members. Therefore, please have a look at our new COVID regulations for our in-person training, in compliance with the COVID-19 safety measures of the Dutch government:
As of February 25, 2022, we can welcome you to our studio without a demonstration of a Digital COVID Certificate or QR code. However, we do highly encourage you to do a self-test before coming to the studio.
If you are diagnosed with COVID or have COVID-related symptoms, we kindly ask you to contact us so we can rebook your ticket.
During the training days, it is no longer mandatory to keep a 1,5-meter distance or wear face masks. However, you are free to continue these practices if they make you feel more comfortable during the in-person sessions.
Our goal is to create a safe and comfortable environment in which we can continuously stimulate creativity for both participants and facilitators. Should you have any questions about our protocol or your personal situation, please reach out to us via +31 0 20 471 00 70 or info@designthinkersacademy.com.
We can also offer you a tailor-made coaching program designed around your specific team objectives to guide you through the DT process.
Contact us