Course Description
2.5-Day Design Thinking meets Lean Start-up & Agile Training Course (Certificate)
This interactive Design Thinking meets Lean Start-up & Agile Course will teach you how to innovate, validate and implement meaningful solutions by exploring and combining core elements of Design Thinking, Lean Start-up, and Agile to kick-start bold innovation. Are you already familiar with Agile or Lean Start-up and would like to gain a deeper understanding of what Design Thinking can add to your skillset? Or are you a Design Thinker, curious about how Agile or Lean Start-up can benefit your performance? This course will kick off with a 3 hour online onboarding program followed by an interactive 2-Day training at our studio in Amsterdam.
Early Bird Price
€ 1.695,00
Homework
No preparation time
Standard Price
€ 1.795,00
Involvement
2 days, 8 hours a day + 3 hour online kick-off
Choose your session
Amsterdam
2.5-Day Design Thinking meets Lean Start-up & Agile Training Course (Certificate)
Amsterdam
2.5-Day Design Thinking meets Lean Start-up & Agile Training Course (Certificate)
About this course
In this high-paced hands-on course you will be exposed to the principles of Design Thinking, Lean Start-up, and Agile. By working on a case, you will refine a prototype based on solution interviews, define experiments in a Lean Start-up framework and use Agile/Scrum towards the implementation and validation of a new innovative value proposition.
What you'll learn
Gain insights on aligning different working methods such as Design Thinking, Lean Start-up, Agile & Scrum and learn what it entails to execute successful product discovery in a fast-paced environment.
Introduction
Welcome & Kick-off
Challenge content
What is Agile, DT
Scrum
Discover
Conducting Research
Preparing Research
Research Plan
Solution Interviews

Define
Framing the problem
Updating insights
Customer Journey Mapping
Personas & Problem Statement
Design
Ideation & Prototyping
Ideating new solutions
Updating prototypes
Test & Learning plan
Deliver
Testing & Pitching
Product Backlog
Story Mapping
Scrum, Retrospective

Pitch
Pitch & Presentations
Personal reflections
Certificate Ceremony

Participant profile
This course is designed for:
Managers or Team Leaders...
...seeking to develop and integrate cutting edge creative practices into their business processes and corporate culture to lead innovation
Young Professionals (individuals)...
…who want to discover how to embed innovation into Agile teams, working in short iteration cycles
Executives or Decision Makers...
...looking to strengthen their ability to drive innovation using Design Thinking & Agile way of working


Government Policy Makers...
...who want to gain key insights into the implementation of Design Thinking & Agile

Some basic knowledge of the Design Thinking process & tools is advised to gain a high learning outcome

Meet your coaches
Our expert Facilitators have extensive experience in implementing approaches such as Design Thinking and Agile in organizations and will share their experience and practical examples during the course.
Jens Broetzmann
Senior Agile & Design Thinking Coach Continno
An experienced Agile and Innovation Consultant, Coach, and Trainer. He has helped many organizations and teams in the past to transform successfully into Agile organizations (e.g. Unilever, ING, SAP). His passion is to combine Design Thinking with Agile principles and ways of working so that organizations and teams can make a bigger impact.
Tim Schuurman
Co-Owner DesignThinkers Academy Amsterdam
As co-owner of DT Academy, Tim has extensive experience in designing and implementing concepts, holding a MBA & MSc in Business and Financial Management.
Certificate
After successful completion of the 2-Day Design Thinking meets Lean Start-up & Agile Course, participants are awarded a DesignThinkers Academy Certificate and you can celebrate your achievement. All tools and materials will be available after the course for personal use.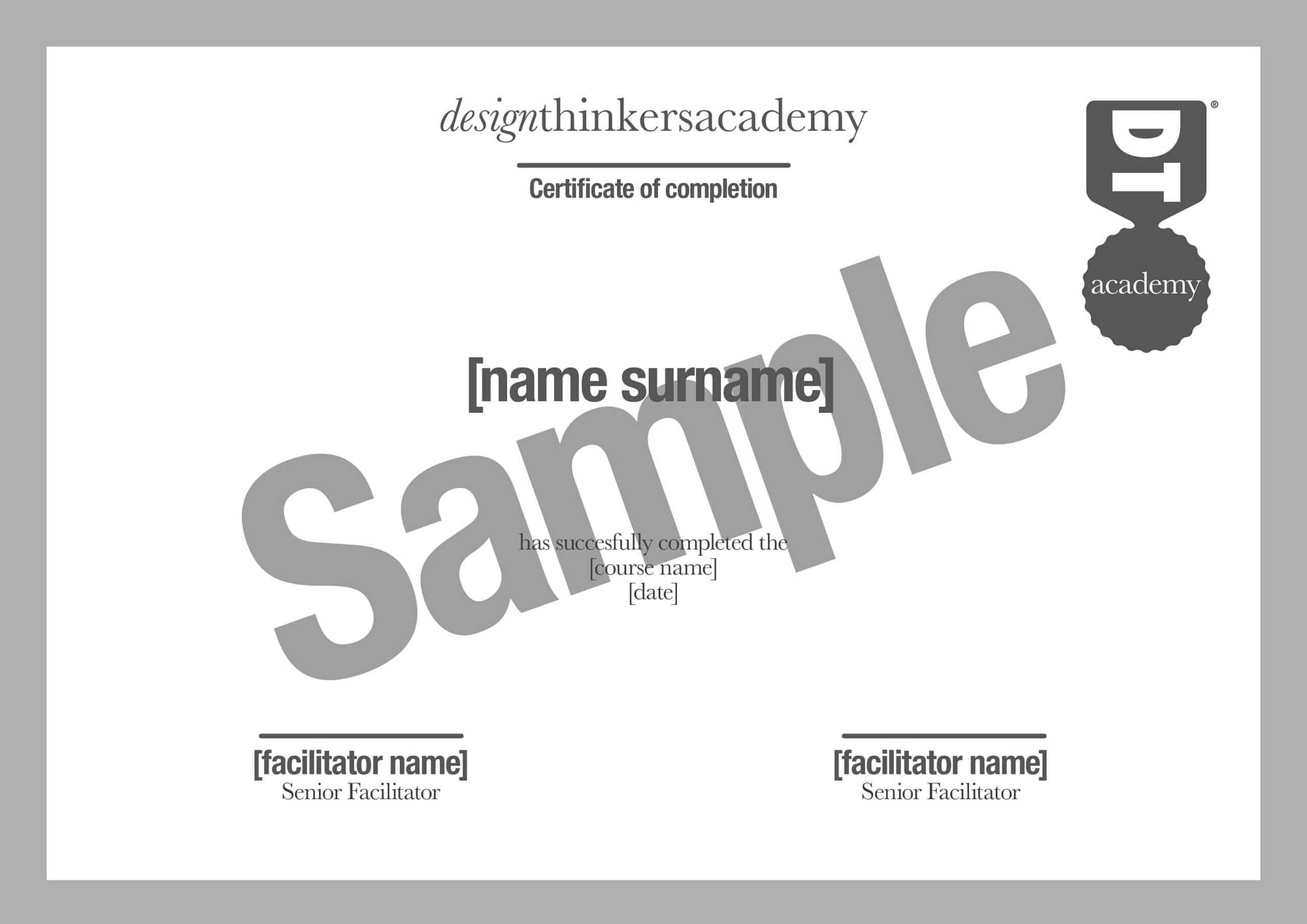 Contact us
Choose your session
Amsterdam
2.5-Day Design Thinking meets Lean Start-up & Agile Training Course (Certificate)
Amsterdam
2.5-Day Design Thinking meets Lean Start-up & Agile Training Course (Certificate)