Course Description
3-Week Online Future Leadership Skills Training (Certificate)
Gain a deeper understanding of the essential skills necessary in becoming an effective leader of the future while at the same time learning the ability to confidently guide your organization through disruptive and dynamic environments. Enhance your Future Leadership capabilities in empowering teams to stay focused, aligned and continuously stimulate bold innovation.
Early Bird Price
€ 1.495,00
Homework
No preparation time
Standard Price
€ 1.595,00
Involvement
3 weeks, 2.5 hours per session
About this course
The purpose of the Online Future Leadership Skills course is to transform professionals of all levels into Future Leaders. This will be achieved by focusing on different aspects connected to Future Leadership Skills, such as Critical Thinking and soft skills (e.g. creativity, empathy and communication skills). We will actively guide you in designing your Personal Action Plan equipping you to effectively implement Future Leadership Skills in your daily working environment.
During the 6 Modules, you will be working individually as well as in a team setting in a live, interactive online classroom setting. Our expert Facilitators will guide you in how to develop team-building skills while highlighting the unique knowledge and skill set of each individual participant. We will also challenge you to further develop, explore and reflect on your personal approach and skills.

What you'll learn
The activities during the high-energy course are a balanced mix of theory and practice. Below you find a global outline of the topics that will be addressed during the course.
Perception
Understanding the Critical Skills needed towards becoming a Future Leader: perception, resistance and self-reflection.
Communication
Understanding the communication patterns of the new generations and developing the ability to adjust your communication skills.
Empathy
Developing the ability to lead teams in an empathic way, by understanding and valuing the others' perspectives.
Critical Thinking
Understanding how Future Leaders can effectively engage in problem solving, being both detail-oriented and open-minded.
Creativity
How do you strategically use creativity to evoke innovation? How do you spark your creativity and cultivate it within your team?
Personal Action Plan
Put your Personal Action Plan into practice and become a Future Leader with the relevant skill set.
Participant profile
This course is designed for:
Managers or Team Leaders
...seeking to enhance their future leadership capabilities in empowering teams to stay focused, aligned to stimulate bold innovation
Executives or Decision Makers...
…seeking to gain a deeper understanding of the essential skills in becoming an effective future leader to confidently guide organizations through disruptive and dynamic environments
Freelancers or Consultants...
…seeking to discover how to use the human-centered mindset to drive positive change

No previous experience or knowledge required

Meet your coaches
You will be guided through the course by our highly experienced Facilitators. They have years of experience in working with Leadership & Innovation in corporate and academic environments.
Adela Cristea
Co-Founder DesignThinkers Academy Eastern Europe
Co-Founder and Facilitator at DT Academy Eastern Europe. She is an experienced business consultant teaching entrepreneurship and leadership within corporate environments.
Tim Schuurman
Co-Owner DesignThinkers Academy Amsterdam
As co-owner of DT Academy, Tim has extensive experience in designing and implementing concepts, holding a MBA & MSc in Business and Financial Management.
Certificate
After successful completion of the 3-Week Online Future Leadership Skills Course, participants are awarded a DesignThinkers Academy Certificate and you can celebrate your achievement of becoming a true Design Thinker. All tools and materials will be available after the course for personal use.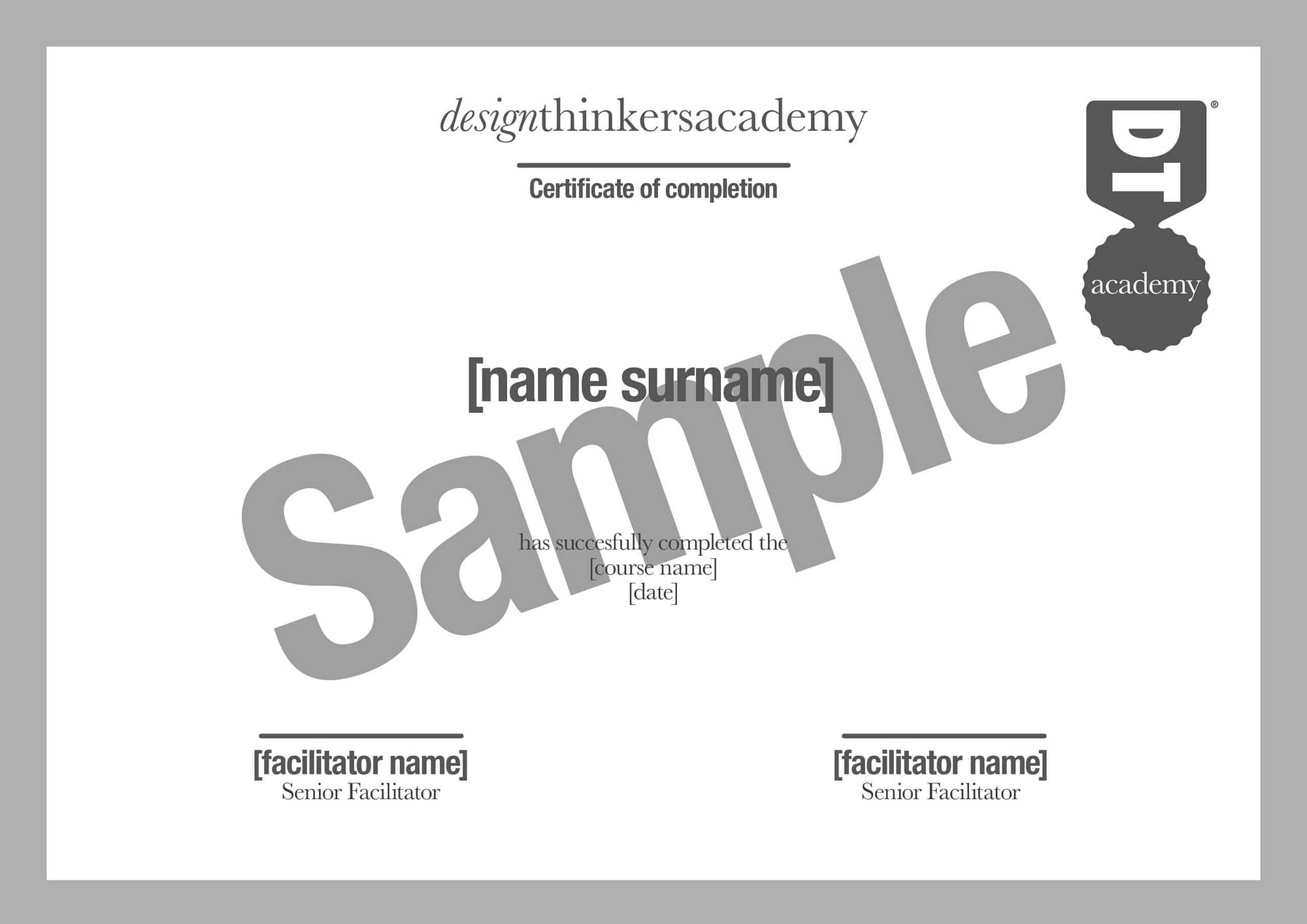 Contact us